Sunrise Mallorca Engagement at Cap de Formentor
Sunrise Mallorca Engagement at Cap de Formentor Spain is one of those places that almost always gets on people's list of places to go for day trips while visiting Europe. It is beautiful! But, wha...
S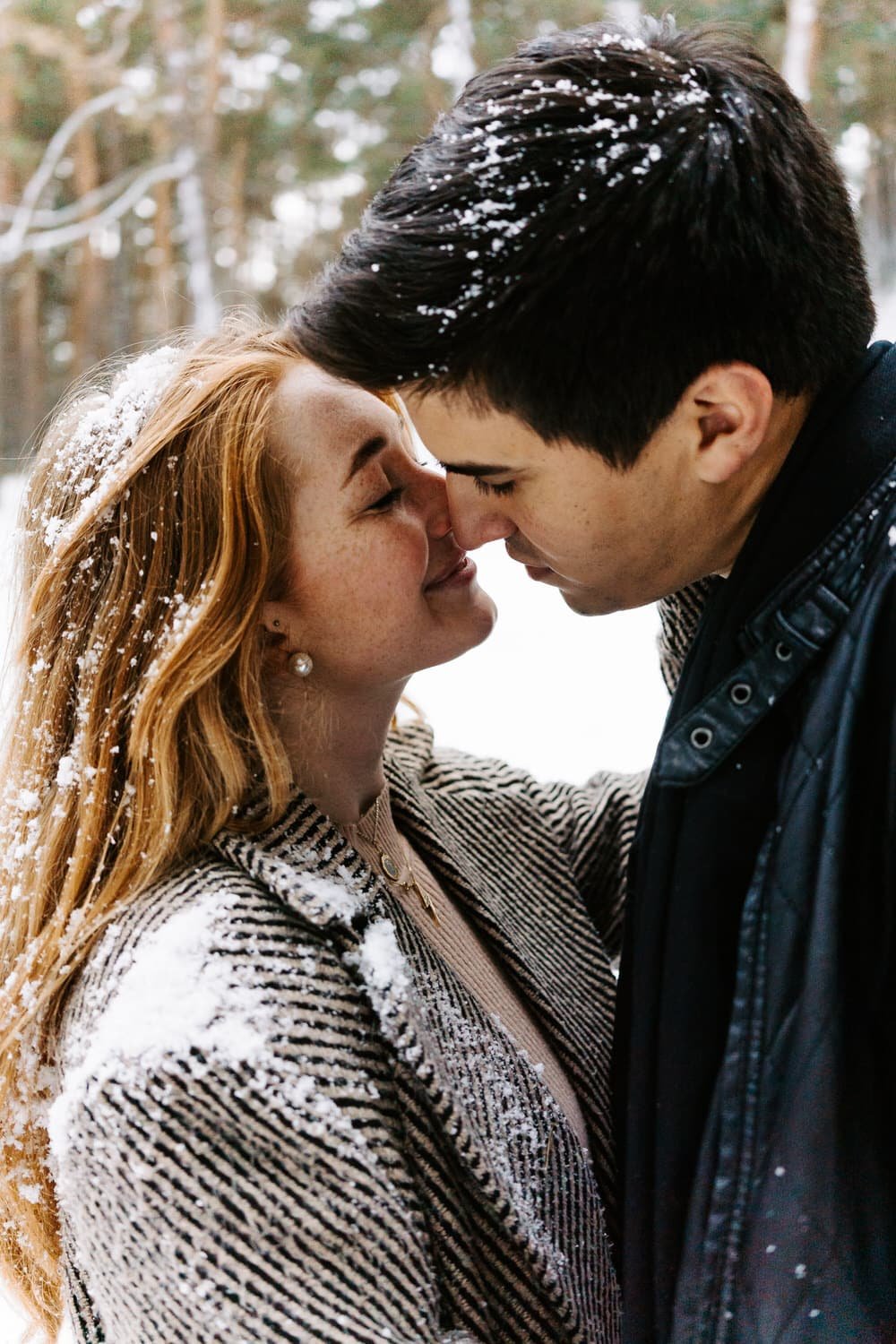 Winter Sunset Engagement in Canencia
GIF Video | by Jake + Genessa
S
Sunrise Mallorca Engagement at Cap de Formentor
Spain is one of those places that almost always gets on people's list of places to go for day trips while visiting Europe. It is beautiful! But, what most people don't know about Spain is that it is an incredibly diverse country. It has lakes, volcanos, mountains, beaches, you name it! One location in particular that we love in Spain is in Mallorca, a place called Cap de Formentor, which makes for one of our favourite locations to recommend to couples thinking to take engagement photos in Spain. If you think that Spain is just beaches and bikinis (although Mallorca does has that), then you've got to do some more searching— that's mostly why I want to share with you this Sunrise Mallorca Engagement at Cap de Formentor.
Best Sunrise Engagement Location in Mallorca— Cap de Formentor
There are a lot of beautiful spots to watch the sunrise in Mallorca, but this place is by far our favourite! While you do have to wake up early to catch the sun in the summer, I hope you can agree with me that it is totally worth it! This specific viewpoint, called Es Colomer Viewpoint, is super easy to access as it's right off the main road and you can jump out of the car to snap a couple photos here before heading further down the peninsula.
Cap de Formentor— Mallorca's Best Sunrise Location
As a part of our job as photographers in Spain, we're always searching for the best locations for engagement photos. Ever since we found Cap de Formentor, we've brought couples back here countless times because it's just so gorgeous. Cap de Formentor the perfect spot for your Mallorca engagement photos if you're looking for something natural with some amazing sunset views. As the sun sets it casts it's soft orange-pink light on the rocks in the background. You also don't have to worry about permits or anything in order to freely have an elopement ceremony anywhere at this location.
After taking photos at the Es Colomer Viewpoint, we continued driving down to another viewpoint closer to the Formentor Lighthouse.
Preparing for Your Sunrise Mallorca Engagement at Cap de Formentor:
If you're planning to get engagement photos in Mallorca, hurray, we're glad you're here! Here's our best tips for preparing and having success with a Mallorca Engagement at Cap de Formentor:
Plan for a good time of year and day.

To beat the heat and the cold, the best times for engagements in Mallorca is either in the spring / early summer or fall (March-July; Sept.-Nov.). The best lighting for your photoshoot would be an hour before sunset or sunrise— if you hire us to be your photographers, we will create a timeline for you and hook you up with the best local vendors such as a celebrant and florist. Note: This location is quite windy.
Transportation to Cap de Formentor.

This one is a bit tricky. The best and most efficient way to get around Mallorca and especially to Cap de Formentor is by car. If you hire us to be your photographers, we offer a carpool from a convenient location to Cap de Formentor included in the photoshoot price.
What to wear on your photoshoot.

This location in particular is pretty windy, but we use that to our advantage! A long elegant dress looks beautiful with the coastal backdrop of Cap de Formentor. Make sure to bring some comfy shoes to walk around in.
Bring props: a bouquet

, a blanket

, etc. We highly recommend getting a flower bouquet to compliment your dress in the photos! Feel free to bring whatever else you'd like to incorporate in your elopement. Go ahead and bring your pet, some champagne, that guitar, those hand-written vows, a picnic— we want to capture whatever you like doing most together!
Have fun.

Don't worry about the cameras and the posing. That's our job as the photographers! All you need to do is enjoy the moment with the one you love the most, and make it a fun date night! I promise you'll be having a good time 15 minutes into your photoshoot.
Sunrise Engagement Photos at Cap de Formentor Viewpoint
We finished off our session once the sun was high and it was casting shadows over the hills behind us. The sunshine sparkling over the sea in the background of these photos really make us feel the magic of the moment. If you're looking for the perfect location for your engagement session, let us know and we'll gladly help!
Top Mallorca Engagement Photographers
One name: Jake + Genessa Photography! With over 4 years of creating fun experiences for couples visiting Mallorca, we're your dream team!
So, I hope this has been helpful for you as you plan your Mallorca engagement session! We have so many more locations up our sleeve, so if you want to get access to our exclusive Mallorca Engagement Locations Map, feel free to contact us about it!
Thanks for checking out our Mallorca Engagement at Cap de Formentor! Are you still looking for your Mallorca engagement photographer? Pick us! We would love to hang out and get to know you better, and you'll get amazing photos! Contact us here to have your photos by us!
Mallorca Engagement Packages
Our Mallorca engagement packages are about so much more than just photography. We'll guide you through the whole process of planning your engagement in Mallorca, helping you to find the most epic locations and put you in contact with the best vendors and give you an EXPERIENCE you'll never forget.
Our Mallorca engagement packages range from 700€ to 1,500€ and include all travel expenses.
AS SPAIN WEDDING & Engagement PHOTOGRAPHERS