Preparing for Your Photoshoot
Now that you've booked your photoshoot, it's time to dig into the details! There is a LOT of prep that goes into the shoot on the our end, but there are a few things YOU can do to make the photoshoot easy and fluid, too.
We won't make you pose the entire time.
Instead, we'll give you prompts such as "hold hands and walk in front of us", or "pick her up and twirl her around"! It takes the pressure off of you guys to look perfect and it will actually make it a ton of fun. Imagine your photoshoot is kinda like a date, and you happen to get amazing photos out of it, too!
We direct when direction is needed.
We get that not every couple are models! For some of you, this is your first photo session and we want to make sure you feel confident in your photos. So, we will offer direction and tell you what to do when it's needed.
It's going to be stress-free, logistically.
We have our adventure packages set up in a way that you don't have to worry about a strict time frame or how to get from one place to another— we've got the logistics figured out!
What you wear has a huge effect on how you feel, and the photos are going to capture how you feel.
DO:
- Wear something you're comfortable in.
- Wear colours that match.
- Wear colours that match your complexion— check this guide out.
- Neutrals are always a good idea (white, black, grey, or browns).
- Stick to a max of 3 different colours.
- Feel free to bring a change of clothes for a different look! One outfit can be fancier and more elegant, and the other can be casual— this adds more dynamic to the shoot and you get more diversity.
DON'T:
- Multiple colours— the more colours, the more distracting it can be.
- Stay away from multiple clashing patterns (plaid, stripes, checkers, spots, etc.)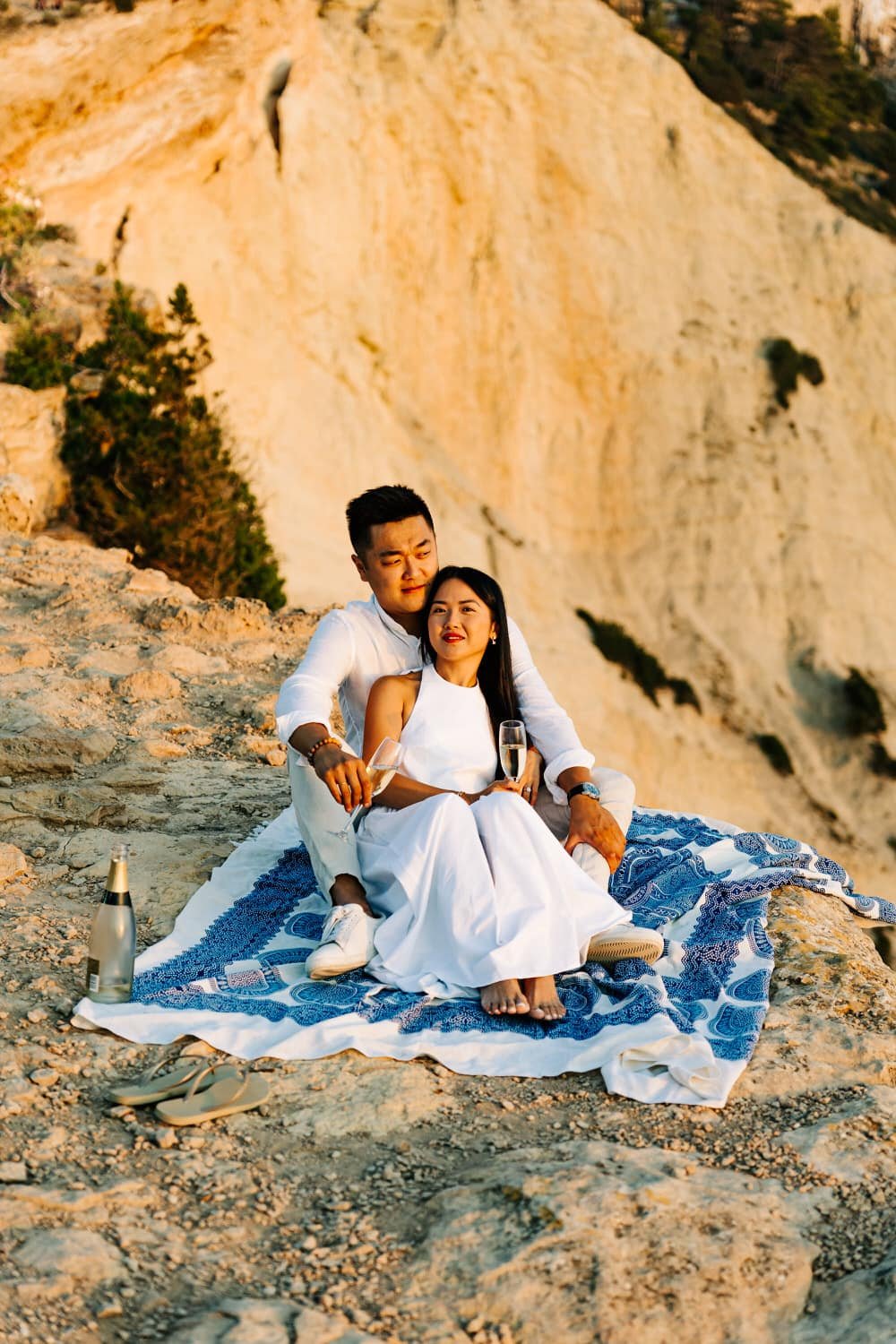 start by taking into consideration the weather and the location of your photoshoot.
Practical:
- If we're doing a sunset mountain photoshoot, bring headlamps.
- Bring a change of clothes for walking in, if you prefer.
- Bring a pair of comfy walking shoes— we will be walking and/or hiking a lot!
We recommend:
- Bring any props you'd like to have featured in your photos!
- A bouquet or floral accessory. This really adds to the photos— Contact us if you need help finding one!
- If you're nervous, bring a bottle of champagne or whatever you like to crack open!
We will bring:
- Water bottles for hiking and/or hot days.
- Props like a blanket and fairy lights.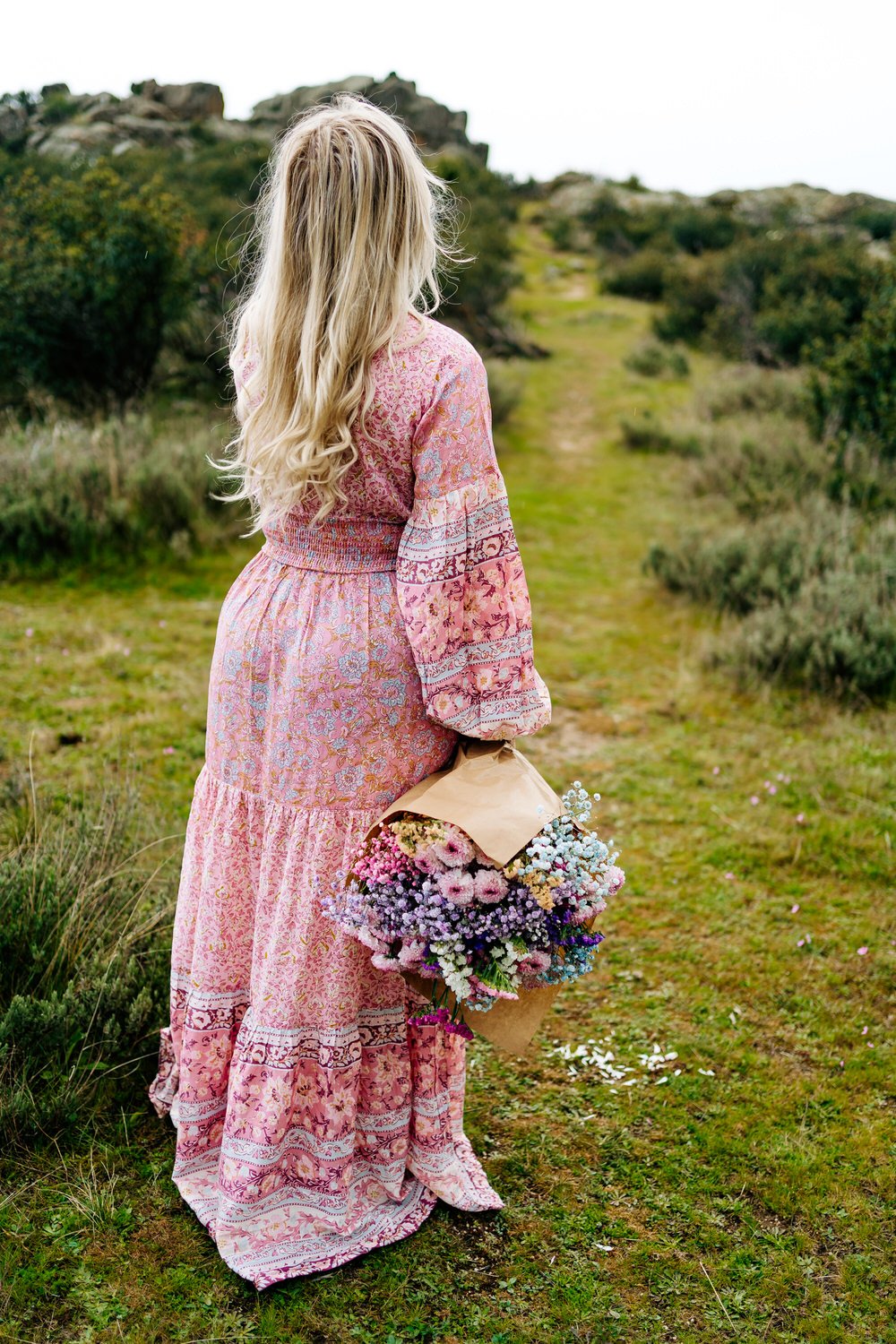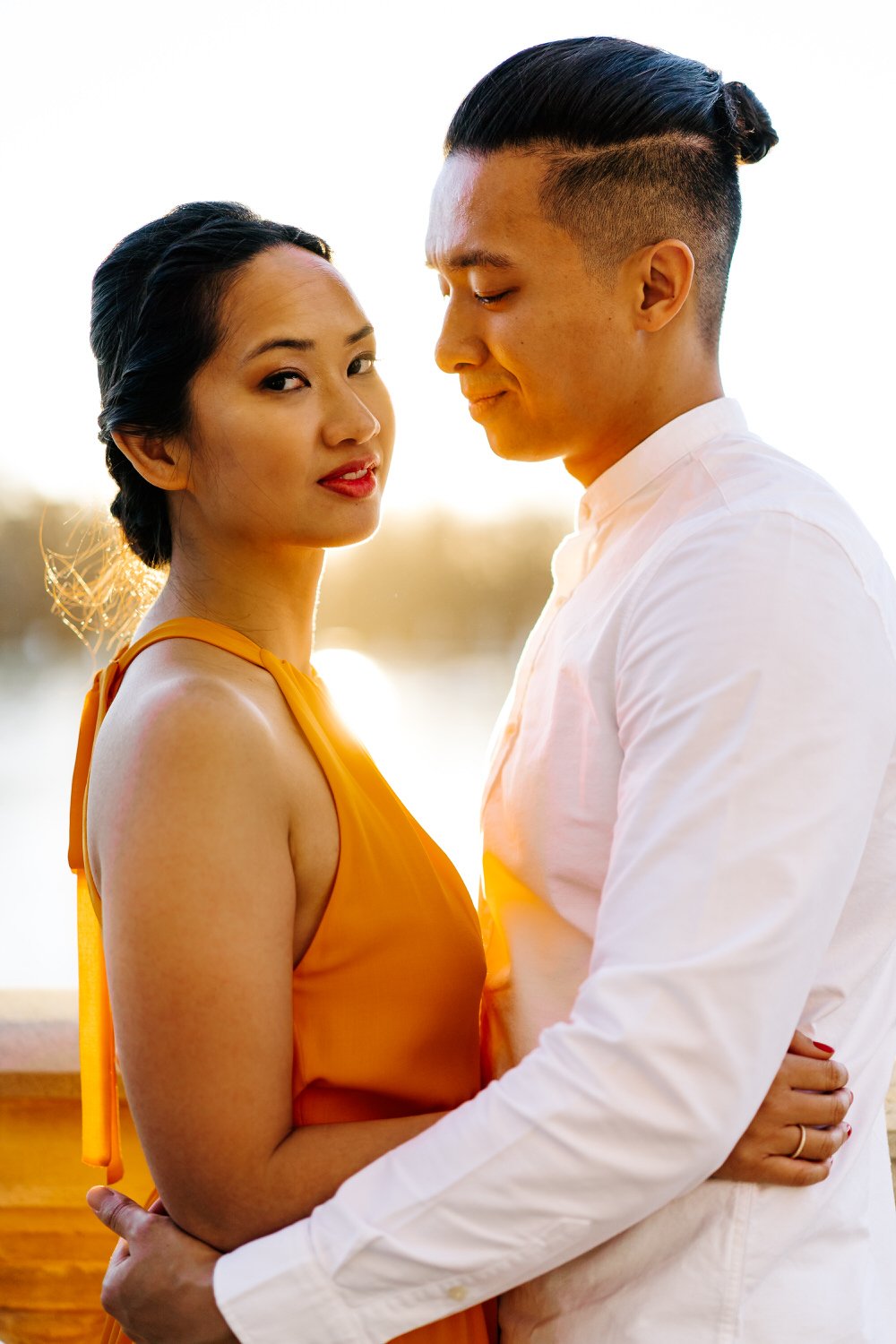 Just putting this out there— we don't require that you get your hair and make up done professionally by any means! If you feel confident and comfy in the way you get yourself ready that's totally okay and we encourage it.
If you're looking to have that extra pop for your photoshoot, though, we are more than happy to refer you to some of our favourite hair and makeup artists in the area of your photoshoot.
Shoot us a text or an email and we'll send you our list (with prices ranging around 100-200 EUR) right away!