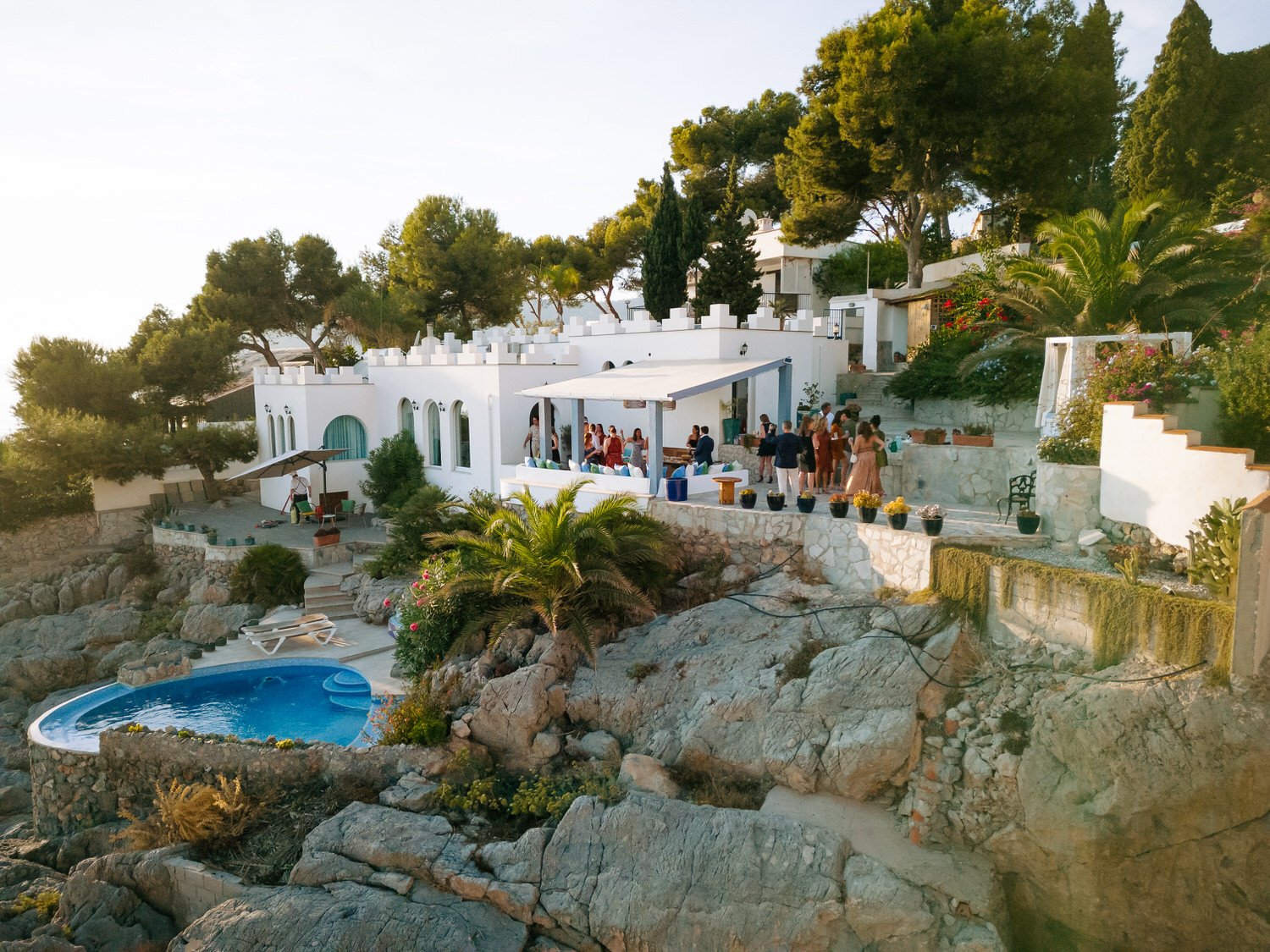 Spain Coastal Elopement in La Herradura
Spain Coastal Elopement in La Herradura Spain is one of those countries that we dream about, sort of like in a fairy tale. Like, how charming would it be to get married in a Spanish finca near the...
S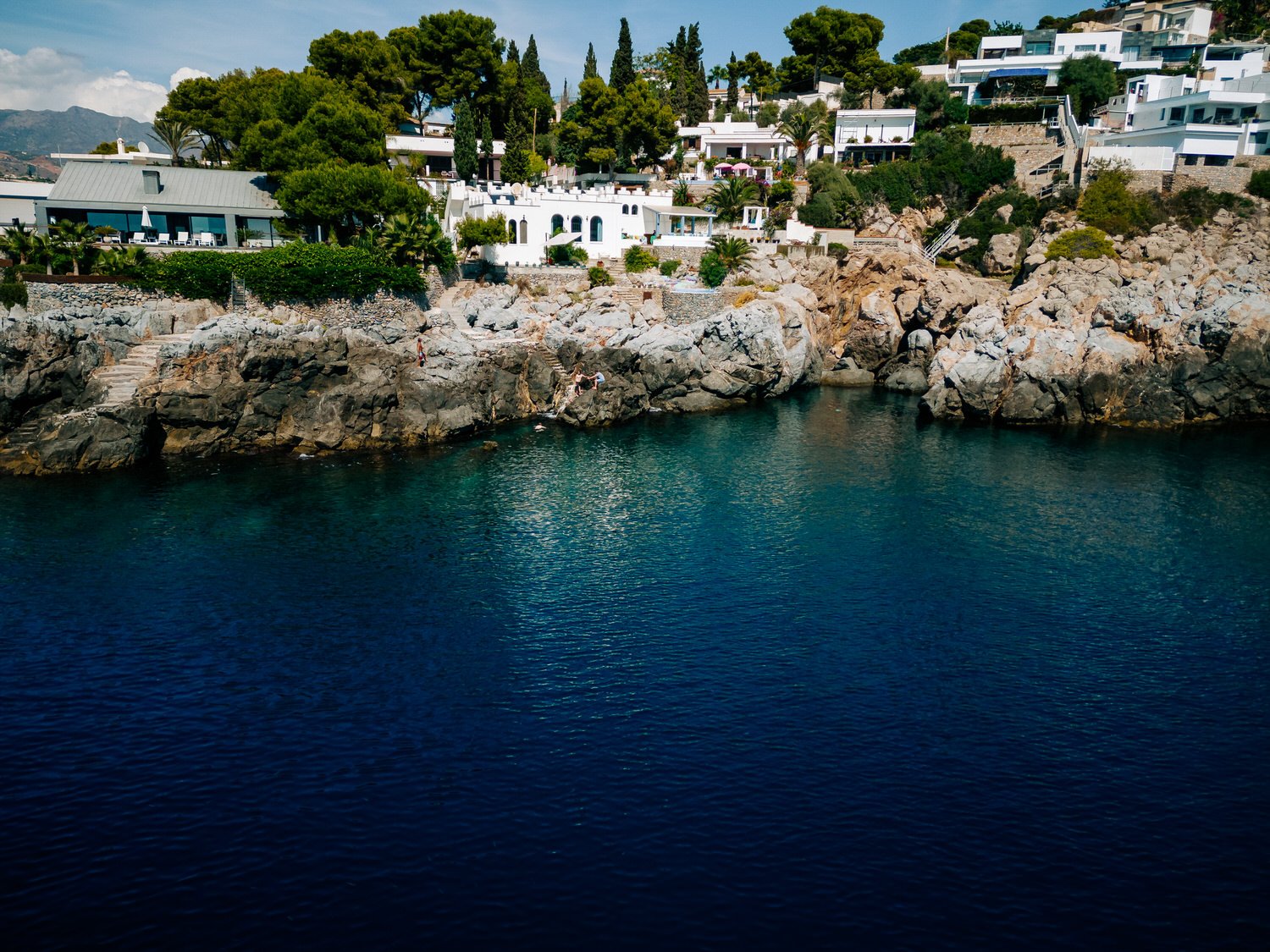 Spain Coastal Elopement
Highlights Reel | by Jake + Genessa
S
Spain Coastal Elopement in La Herradura
Spain is one of those countries that we dream about, sort of like in a fairy tale. Like, how charming would it be to get married in a Spanish finca near the beach, right? If that's what you've been thinking, you need to read this blog. You may think that the best of Spain is Barcelona, or maybe even Marbella. Thing is, what you can expect from Spain is so much more! You have yet to explore the real wonders of the heart of Spain— which includes this destination wedding on the Costa Tropical with some amazing beach views. That's mostly why I want to share with you this incredible wedding day— a Spain Coastal Elopement in La Herradura.
Eloping on Spain's Coast: La Herradura
If you're searching around the coasts of Spain for the perfect beach elopement location, then you've come to the right spot! I'll tell you (and show you) exactly what it's like having your elopement in La Herradura. I'll start by showing you a full day from a real destination elopement that me and my husband photographed this year, then I'll give you some handy tips that will be super helpful for you in making your decision. Either way, I'm glad you're here and that you stumbled upon our photography website. All these photos were taken by us and we hope you love them enough to bring us back here to photograph YOUR Spain wedding in La Herradura!
Spain Destination Elopement— La Herradura
The Tropical Coast is without a doubt one of the most beautiful coasts in Spain. You've got beaches, incredible beach cities and towns, and some of the best seafood in all of Spain.
La Herradura, which means "The Horseshoe" for a bit of luck, is full of quaint beach-town vibes and will steal your heart right away. The area is sprinkled with private properties and Airbnbs that make the perfect destination for you and your closest friends and family to celebrate your elopement.
Tip: You'll be able to get around the town and surrounding areas in taxi, but you'll probably want to rent a car for doing day trips and getting around from the airport.
I'll let the wedding day speak for itself in the photos. If you want your wedding photos to look like these, then contact us and let's start the planning.
Tips for Having Your Wedding in La Herradura
If you're planning your wedding in La Herradura, hurray! There are some things to consider when it comes to your photos at this specific location, and these are some tips we've noticed brings us success:
Do a first look! We always recommend to couples eloping here to do a first look. Casa Shalimar and other private fincas like this one are the perfect spot to get ready and do a first look.
Have your ceremony later in the day. If you want the best lighting and weather for your ceremony time, aim for later in the day. Midday is usually (depending on the season) the worst time because the sun is high and will cast ugly shadows on your faces! If you aim for anytime past 4pm, then you'll be getting much nicer lighting for some beautiful ceremony photos!

Leave room in your schedule for at least 30 minutes of portrait photos in Frigiliana.

The charming white cobblestoned town of Frigiliana is just a 15 minute drive from La Herradura! Make sure you schedule in enough time to make some portraits of just you two happen!
Elopement Ceremony Location at Casa Shalimar
I'd love to show you how beautiful a ceremony can be at a private property like Casa Shalimar! If you're planning a smaller wedding or elopement with just your closest friends and family, then a private property is the way to go (check out HolidayHomes for renting a property in Spain). It's cheaper, more intimate, and you can do accommodation and venue all in one go. If you're not convinced to have your wedding ceremony with a view of sea by looking at these photos, then I really don't know what to say! 
This particular wedding ceremony was around 7pm in September. They had an entrance by the groom, then the bride, followed by a prayer, a saying of vows, a short and sentimental speech by the officiant, and then a group photo at the end once everything was finished!
Elopement Cocktail at Casa Shalimar, La Herradura
This couple had everything in one spot: the ceremony, cocktail, and reception! as the sun was ssetting over the sea, the guests were able to enjoy a beautiful evening. These are the moments that literally feel magical. Even Jake and I had to pinch ourselves a couple times to make sure we weren't dreaming!
Top Spain Destination Wedding Photographers
One name: Jake + Genessa Photography! With over 4 years of photographing destination weddings in Spain, we're you're dream team and offer wedding videography services as well!
So, I hope this has been helpful for you as you plan your wedding in La Herradura, Spain! If you've got any questions, drop us a message on Instagram or fill out our contact form.
Are you planning a Spain Coastal Elopement in La Herradura? Are you still looking for your wedding photographer? Pick us! We would love to hang out and get to know you better, and you'll get amazing photos like in this blog! Contact us here.
Spain Destination Wedding + Elopement Packages
Our Spain Destination Wedding packages are about so much more than just photography. Our goal is to make it an experience you'll never forget. We've been working together on destinations weddings for years and we know how to take care of you and make sure you get the absolute best photographs! We'll guide you through the whole process of planning your wedding or elopement in Spain, tips for getting the best photos and planning your timeline.
Our La Herradura, Spain packages range from 2400€ to 3800€ and include all travel expenses.
AS SPAIN WEDDING & ELOPEMENT PHOTOGRAPHERS