R
Romantic Downtown Madrid Engagement Photoshoot
Spain is one of the most beautiful countries in the world during whole year, with around 7 months of nice weather. Because of their famous beaches, mountains, and weather, it's one of the top places to visit in Europe. Out of all of Spain, by all means visiting Madrid is a must. I want to show you how our latest Romantic Downtown Madrid Engagement Photoshoot turned out and hopefully give you some ideas for your engagement photoshoot!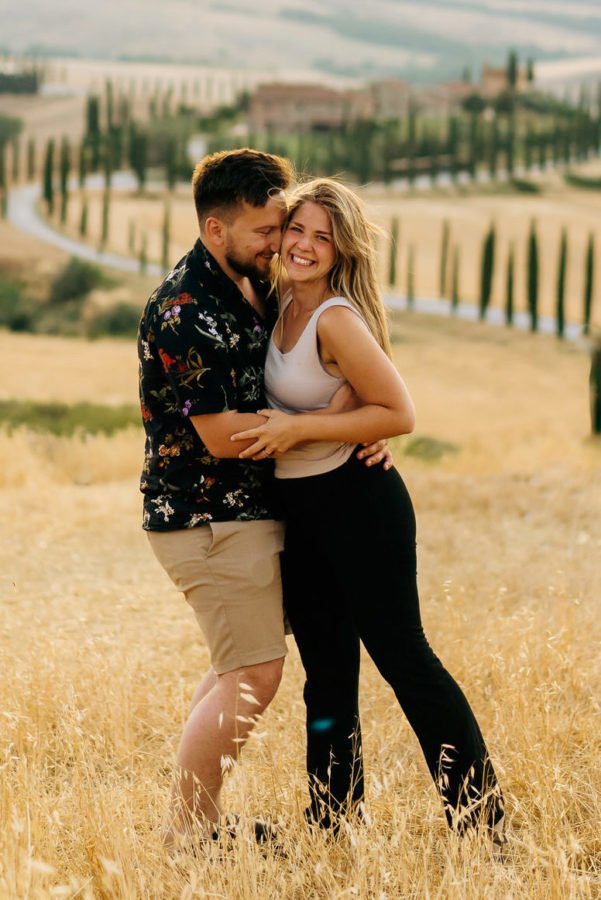 Meet us— Jake + Genessa
We are Madrid Wedding Photographers, and above all, seriously love what we do. If you're planning a trip to Spain or Madrid, want to have an amazing experience AND get amazing photos, then we're your people. Contact us to get photos like these for your trip!!
If you want unique + different photos that ultimately resemble you authentically, then I hope you take the chance to contact us to photograph you.
Downtown Madrid Engagement Photoshoot
Since we're based here in Madrid, we know all the best spots and hidden gems for the perfect engagement photos! We also love to share our locations lists with all of our clients so that they can pick exactly where to have their Madrid engagement photoshoot.
For this particular photoshoot, we started early in the morning in Plaza de Oriente. Usually, by midday this plaza is full of people and it's hard to get any photos without people in the background. That's why we opt for morning sessions if you're wanting to have your photos in downtown Madrid without the crowds.
Tips for your Madrid Engagement Photoshoot
If you're planning on getting engagement photos in Madrid, we're so excited for you! Here are our tips for getting the best engagement photos in Madrid:
Morning is the best time to avoid crowds in high seasons. Sunset is also very beautiful in Madrid, but beware of the crowds. If you hire us as your photographers, we can create the perfect locations list to avoid crowds for sunset.
Make sure you wear comfortable shoes. In Madrid, a lot of the photo locations are in walking distance from each other. That means we do lots of walking on our engagement photoshoots! We suggest bringing or wearing a pair of shoes that you're comfortable walking in.
Bring an outfit change for some variety. There are lots of cool places for photos in Madrid, so we always welcome an outfit change! We also offer help with outfits and what to wear for your Madrid engagement photoshoot.
Madrid Engagement Photos at Sabatini Gardens
This next gallery of photos (after their outfit change) we took at Sabatini Gardens, where you can see the Royal Palace and it's reflection in the background. Recently opened, this location is a hotspot for tourists and locals alike, so in order to get this place empty with no people in the background, you'll need to book a morning photoshoot.
Top Madrid Engagement + Proposal Photographers
One name: Jake + Genessa Photography! We would love to capture this special moment for you! Included in our Proposal Package is a free video call with us to go solidify logistics.
So, I hope this has been helpful for you as you plan your Romantic Downtown Madrid Engagement Photoshoot! Additionally, there's a bunch more tips and tricks that you can feel free to contact us about.
We would love to hang out and get to know you better, and you'll get amazing photos!
Madrid Engagement Photoshoot Packages
Our engagement photoshoots are about more than just photography, however. We'll actually guide you through the whole process of planning your engagement photoshoot in Madrid, and also help you to find the most epic locations for your engagement photos.
Our Madrid Engagement package is 425€ and include all taxes and travel expenses.
Wanting to propose in Madrid?