Granada Destination Wedding at La Chumbera
Granada Destination Wedding at La Chumbera Spain is one of those countries that we dream about, sort of like in a fairy tale. Like, how charming would it be to get married in a Spanish finca near ...
G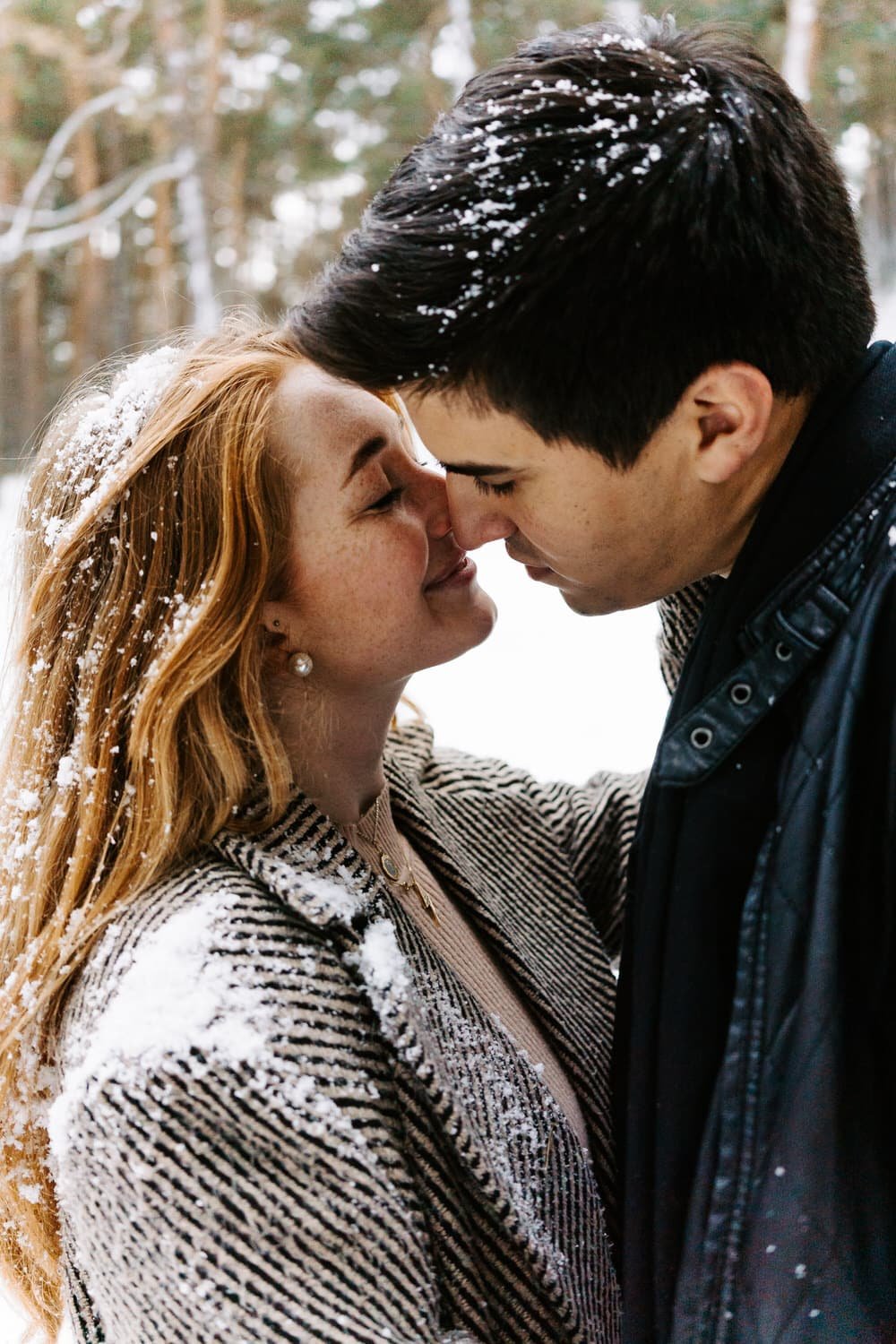 Winter Sunset Engagement in Canencia
GIF Video | by Jake + Genessa
G
Granada Destination Wedding at La Chumbera
Spain is one of those countries that we dream about, sort of like in a fairy tale. Like, how charming would it be to get married in a Spanish finca near the beach, right? If that's what you've been thinking, you need to read this blog. You may think that the best of Spain is Barcelona, or maybe even Marbella. Thing is, what you can expect from Spain is so much more! You have yet to explore the real wonders of the heart of Spain— which includes this destination wedding in Granada with some amazing views of the Alhambra. That's mostly why I want to share with you this incredible wedding day— a Granada Intimate Wedding at La Chumbera.
Having a Wedding at La Chumbera
If you're searching around Spain for the most charming finca to get married at in Spain, then you've come to the right spot! I'll tell you (and show you) exactly what it's like having your wedding at La Chumbera in Granada, Spain. I'll start by showing you a full day from a real wedding that me and my husband photographed this year, then I'll give you some handy tips that will be super helpful for you in making your decision. Either way, I'm glad you're here and that you stumbled upon our photography website. All these photos were taken by us and we hope you love them enough to bring us back here to photograph YOUR Granada wedding!
Spain Destination Wedding— Granada
Granada is without a doubt one of the most beautiful cities in Spain. You've got the Alhambra to start—one of the most famous monuments of Islamic architecture and one of the most visited tourist sites in Spain. One top of that, Granada is one of those cities that just makes you feel like you're at home.
La Chumbera is a hidden gem because it's not right in the city. It's about a 10 minute drive out of the city and up the side of the mountain, and boy, is it worth it! The view you get of the Alhambra at sunset will blow you and your guests away.
Tip: You'll need to get there by bus or taxi since the road is closed to non-residentials.
I'll let the wedding day speak for itself in the photos. If you want your wedding photos to look like these, then contact us and let's start the planning.
Tips for Having Your Wedding at La Chumbera
If you're planning your wedding at La Chumbera, hurray! There are some things to consider when it comes to your photos at this specific finca, and these are some tips we've noticed brings us success:
Do a first look! We always recommend to couples getting married to do a first look. La Chumbera has some great spots and would make for a touching first look area.
Have your ceremony later in the day. If you want the best lighting and weather for your ceremony time, aim for later in the day. Midday is usually (depending on the season) the worst time because the sun is high and will cast ugly shadows on your faces! If you aim for anytime past 4pm, then you'll be getting much nicer lighting for some beautiful ceremony photos!
Have your ceremony facing the Alhambra from the second floor. La Chumbera has a great view of the Alhambra, and having your guests face the view as the sun goes down is breathtaking.

Leave room in your schedule for at least 30 minutes of portrait photos on the property after the ceremony.

The whole property is absolutely gorgeous. Make sure you schedule in enough time to make some portraits of just you two happen! Right after the ceremony or during cocktail hour is usually most convenient.
Wedding Ceremony Location at La Chumbera
I'd love to show you how beautiful a ceremony can be at La Chumbera! Now, like I've said before, there's a lovely second level with the Alhambra and Granada city in the background. If you're not convinced to have your wedding ceremony here by looking at these photos, then I really don't know what to say!
This particular wedding ceremony was around 8pm in August. They had an entrance by the groom, then the bride, followed by a prayer, a saying of vows, a short and sentimental speech by the officiant, and then a triumphal exit down the aisle.
Reception at La Chumbera, Granada
La Chumbera's first level is usually where the reception table are set up. This is where the guests enjoy their meal while watching the sun set across the scenery. These are the moments that literally feel magical. Even Jake and I had to pinch ourselves a couple times to make sure we weren't dreaming!
Top Granada Destination Wedding Photographers
One name: Jake + Genessa Photography!
So, I hope this has been helpful for you as you plan your wedding at La Chumbera, Granada! If you've got any questions, drop us a message on Instagram or fill out our contact form.
Are you planning a Granada Destination Wedding at La Chumbera? Are you still looking for your wedding photographer? Pick us! We would love to hang out and get to know you better, and you'll get amazing photos like in this blog! Contact us here.
Spain Destination Wedding + Elopement Packages
Our Granada Destination Wedding packages are about so much more than just photography. Our goal is to make it an experience you'll never forget. We've been working together on destinations weddings for years and we know how to take care of you and make sure you get the absolute best photographs! We'll guide you through the whole process of planning your wedding or elopement in Granada, tips for getting the best photos and planning your timeline.
Our Granada Destination Wedding packages range from 2700€ to 3800€ and include all travel expenses.
Other Planning Resources
Lastly, if you'd like to keep up with our latest adventures and some really awesome resources make sure to check out our Instagram.
Here are some other related blogs:
AS SPAIN WEDDING & ELOPEMENT PHOTOGRAPHERS