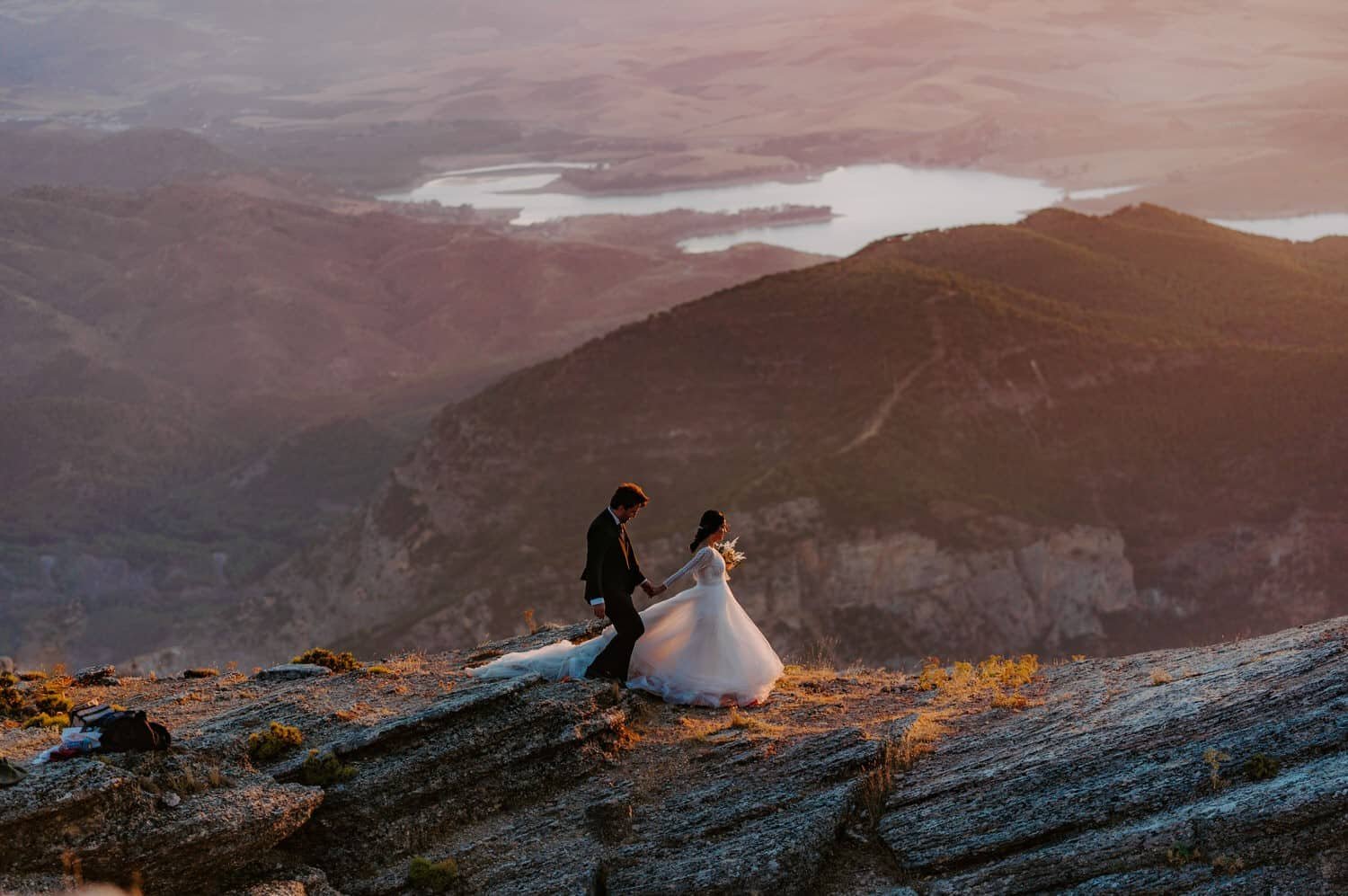 Eloping in Spain: A Complete Foreigner's Guide
Eloping in Spain: A Complete Foreigner's Guide (Updated for 2023) The time is closing in till your elopement! You're planning, and you maybe feel a bit unprepared. With everything going on, you kn...
E
E
Eloping in Spain: A Complete Foreigner's Guide (Updated for 2023)
The time is closing in till your elopement! You're planning, and you maybe feel a bit unprepared. With everything going on, you know that there's one thing that really matters: that things are undeniably you. Eloping, in my opinion, is the best and most meaningful way to get married (if you wanna know how to make your day as meaningful as possible, read this article). Because you're going to do things your way, with the people you love the most. Now that you and your partner have decided to elope in Europe and you're considering Spain as one of your top choices, what are the next steps? I've created this little guide on how to plan an elopement wedding in Spain to help guide you through the next planning stages.
Meet us— Spain Wedding Photographers
I'd love to introduce us— we're Jake + Genessa, Spain Elopement Photographers. Keep reading for the best tips for planning an elopement in Spain and getting the best Spain elopement photos! All the photos you see on this blog are ours.
Europe is still getting the hang of elopements, we're not gunna lie— not like in the states and Canada where it's a full-on thing. That's why Jake and I have decided to pour all our efforts into pioneering amazing Spain elopement experiences for couples just like you, who want to travel and get hitched at the same time.
Spain is the most breath-taking country (our opinion), and it doesn't surprise us that so many couples have contacted us about eloping in Spain. We've dedicated out business and lifestyles around being the best Spain elopement photographers and planners so that you can have the elopement experience of your dreams in Spain.
Our goal is to enhance your plans for you day and create a fun and easy experience for everyone.
Here's what's included in this blog about Eloping in Spain: A Complete Foreigner's Guide:
How to get to Spain.
When to visit Spain.
Travelling to and around Spain.
Legal Requirements for Eloping in Spain.
How much does it cost to elope in Spain?
Epic Elopement Locations + Wedding Venues in Spain.
Spain Wedding + Elopement Planners.
Spain Wedding + Elopement Photographers.
How to Get to Spain
Do we need visas?
Firstly, for anyone based in the EU, there are no visa requirements for Spain. Because Spain is part of the Schengen area, there's borderless travel between Spain and other Schengen countries. Depending on where you're coming from outside the EU or the Schengen area, you and your partner may have to apply for visas to travel to Spain. United States and Canadian citizens can travel to Spain without a visa for a maximum of 90 days. You can also find out more information about whether you need at travel visa on Spain's Entry Requirements page!
Note about COVID-19 travel restrictions:
Spain has opened its borders with all European Union member states from 21 June, 2020, has ended of the state of alarm, and also will no longer impose quarantine on visitors. The EU has also lifted its internal border controls within the Schengen area, meaning that anyone within the EU can travel to Spain. And from July 4th, 2020, Spain permits entry to citizens of the following countries on this list (updated weekly).
When To Visit Spain
When should we plan our trip to Spain?
It's good to take into consideration the weather you'll be having for your elopement, as well as tourism peaks and flight costs.
The months of April-June are best for spring elopements, as these are the months where you can experience warm days (but not too hot), and not a lot of tourists.
July and August are extremely busy because everyone's on vacation, and it's not the best choice because the summer heat is consistently in the 30s.
September-November are the best months if you're looking for a warm fall wedding— the tourism is lower (and prices are generally cheaper), and temperatures are still amazing. The coldest month in Spain in January, where it can get to single digit temperatures.
Travelling To and Around Spain
Public transportation, best flights, and ferries.
Luckily, most international flights come into almost every one of Spain's main main cities (Madrid, Barcelona, Malaga, Granada are the most travelled through), however some airports will be cheaper to fly into. With almost 60 airports, travelling by air around Spain is super efficient and also very easy.
When you're within Spain, the easiest option to get around is renting a car (Kayak.com is a great place to start). If you're looking to cut back on rentals, the public transport within the big cities is very efficient, and will also save you a lot of money.
For the Balearic and Canary Islands: Boats and ferries can carry both cars and passengers to even the most remote locations in Spain. The best way to reach the Balearic Islands is by ferry from Valencia. The best way to reach the Canary Islands is to fly, but there are options to take a long ferry ride from Gibraltar or Altea.
Legal Requirements for Eloping in Spain
Process, duration, + timelines.
When it comes to how to plan an elopement wedding in Spain, some legal requirements need to be met if you want your ceremony to be legally binding. It is possible to get married in Spain as a non-resident, but as with most countries, there's paperwork that needs to be submitted to the authorities in advance. Meanwhile, you can find details on what the legal requirements here
I highly recommend working with a wedding planner, in order to assist you with the documentation to have your legal wedding in Spain.
Skip The Paperwork
If you'd rather not have to worry about paperwork, many couples choose to sign the legal papers in their home country before or after their trip. This option means that you are then free to create an elopement day that is completely unique to you. You're free to choose whichever location you want, have complete freedom with your ceremony and reception, and lastly, way less restrictions.
Epic Elopement Locations in Spain
Where should we go in Spain?
Mallorca is for you if you love beaches, clear water, and a rustic, homey feeling. There's a ton of amazing locations in Mallorca. For example, Cap de Formentor, which is a peninsula in Mallorca. Some amazing venues in Mallorca are Cap Rocat, Jardines d'Alfabia, Finca Commasema, Finca Son Salas, Sa Cova.
For adventurous couples who are more into green and rocky landscapes! It's an islet on the north coast of Biscay, also the iconic GOT "Dragonstone" location.
If you're looking for desert-y boho vibes, the Bardenas Reales Desert should be where you elope in Spain. It's been named one of the top places to elope in Europe because of it's incredible rock formations!
Looking for a jaw-dropping and unique location? Timanfaya NP on Lanzarote Island will blow you away. It's described as a "volcanic wasteland", which makes for some incredible wedding photos.
If you're into architecture and castles with views, the Granada Alhambra is the the best place to start. Spain's castles are also full of history and Moorish charm.
For beach couples! Among all the Canary Islands, Fuerteventura has the most beach variety— from Corfete Beach, to Calderón Hondo Volcano, and everything in between.
In my opinion, one of the most underrated places in all of Spain! It's a river in Segovia that winds through a forest paradise with amazing views—it is basically a Spanish version of Horseshoe Bend! Perfect place to elope in Spain.
For intimate, nature-loving couples. This one is a hidden gem that not a lot of people actually know about! It's a cliff that overlooks vast scenery, about an hour from Barcelona. For an extensive list of Barcelona elopement locations, check this out.
There's lots of cool places in Ibiza, but Es Vedra (in my opinion) tops them all. If you want a dreamy, romantic, and surreal experience, then this is the best place to have your Spain wedding! Also, some other Ibiza venues to look at are: Hacienda Na Xamena, Aiyanna Beach Restaurant, Elixir Shore Club.
An epic location if you love rustic, mixed with breathtaking views. It's secluded, but easy to get to, and you can have your ceremony and reception in one place in this beautiful town in Tarragona.
Nature Elopement Locations in Spain:
Spain is FULL of beautiful natural locations. If the elopement you're dreaming of includes a mountainside range, or a waterfall flowing in the background, then you should take a look at these locations below. We've explored these locations especially for the adventurous couples who want to make their Spain elopement unique. Take a look:
SPAIN WATERFALL ELOPEMENT LOCATIONS:
SPAIN MOUNTAIN ELOPEMENT LOCATIONS:
Top 15 Wedding Venues in Spain
Still searching for the perfect venue in Spain? There a thousands to choose from, so we know it's a hard choice! but you're in luck, because I've done all the hard work and picked out the Top 15 Wedding Venues in all of Spain.
Here's the list, and if you want to read descriptions and pricing details, head over here to the blog.
Struggling to find the perfect location that fits your exact location? If you Contact us, then we'll help you find the perfect location!
Spain Wedding + Elopement Planners
Finding the perfect person to craft your elopement!
Andalusia elopement planners:
Madrid elopement planners:
Zaragoza elopement planners:
Biscay elopement planners:
Barcelona elopement planners:
Spain Elopement Photographers
How do we find the right elopement photographer?
If you are looking for a photographer to capture your adventurous elopement in Spain, then you're in the right place! Why should we be your wedding photographers? To sum up, it's worth going the extra mile to get the best wedding photographs for the best day of your life.
If you're at the start of planning your wedding adventure, I am so stoked for you guys! Jake and I are adventure wedding photographers based in Spain! So, we know all there is about how to plan an elopement wedding in Spain! If you feel connected to out portfolio, then Jake and I would LOVE to hear from you. Above all, we specialize in helping our couples have the greatest experience while getting awesome photos in the process! Click HERE to inquire with us.
Spain Elopement Packages
Our Spain elopement photography packages are designed to give you the BEST. You not only get unlimited support from us from the moment you reserve your wedding date, but we do it with all our hearts. We'll guide you through the whole process of planning your elopement in Spain,
help you to find the most epic locations for your ceremony and your pictures,
connect you with other vendors in Spain and
create a timeline for the day so that you can have the experience you want, without having to worry about when the best light is, or how long to plan for different parts of your day.
Our Spain elopement and wedding packages range from €1.500 to €3.700 and include all travel expenses.
Other Planning Resources
Lastly, if you'd like to keep up with our latest adventures and some really awesome resources make sure to check out our Instagram.
Here are some other related blogs: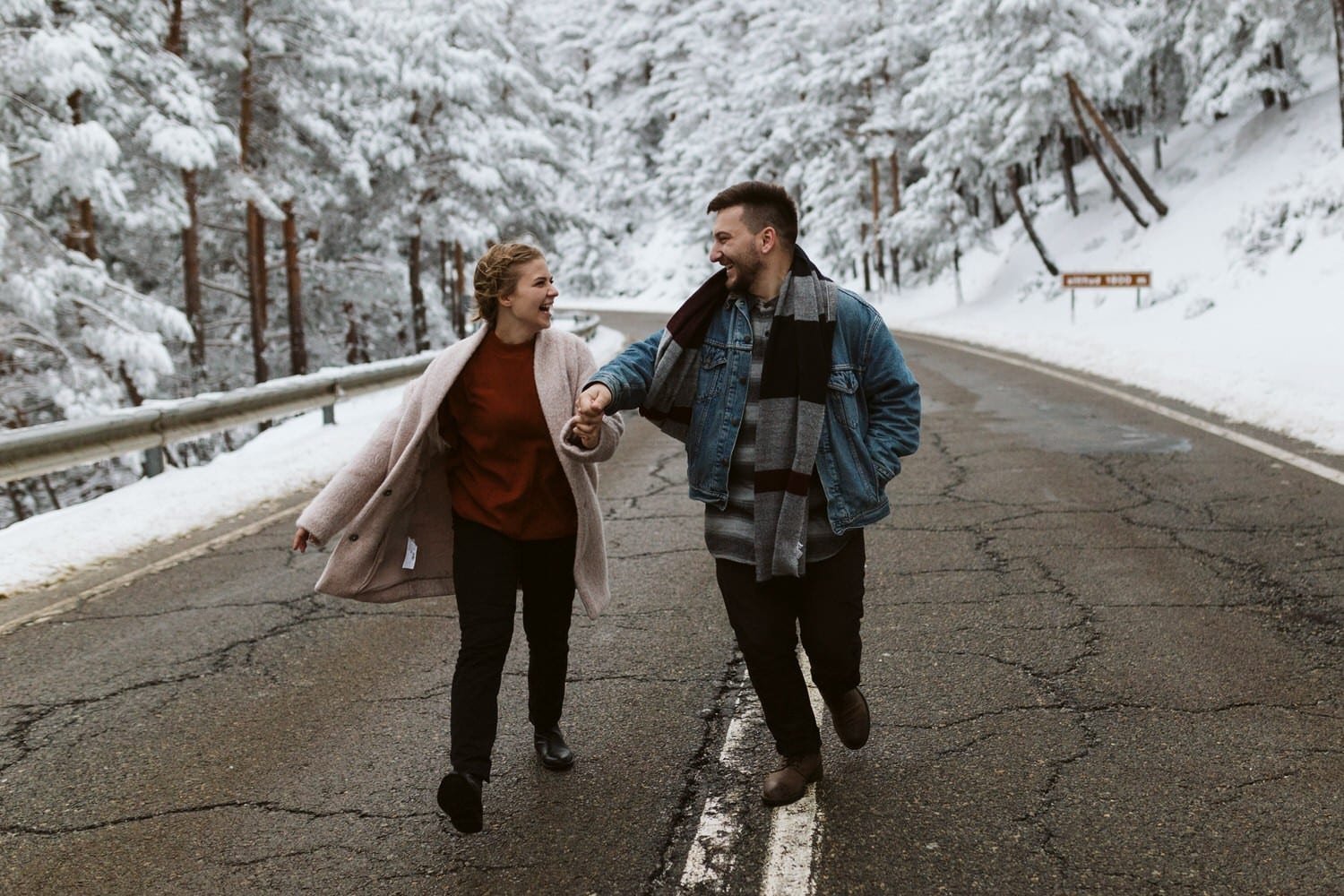 Why should we be your photographers?
We will work our butts off for you. We don't want to just show up on your elopement day to take some photos; we are going to enhance the entire experience!