Your memories, well-covered.
Bespoke wedding albums that will last a life-time.
These are our products and prices for all orders made in 2022. Prices will be updated in January 2023. Shipping costs to anywhere in Europe or the US and taxes are included in the price.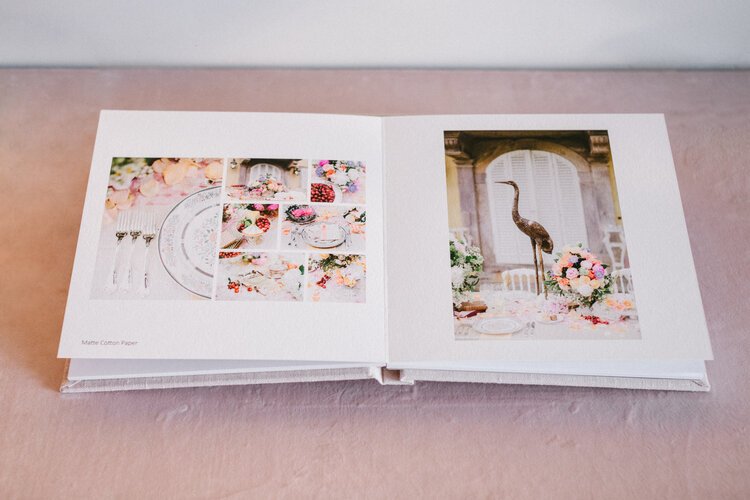 Quality: Basic
AriaBook
Price includes:

- Lustre paper
- Linen or leather-like fabric
- 20 pages
- Standard embossing
- 25x25cm
500€
Quality: Premium
ArtBook
Price includes:

- Matte or Cotton Rag paper
- Your choice of cover fabric (linen, velvet, genuine leather)
- 20 pages
- Standard embossing
- 25x25cm
700€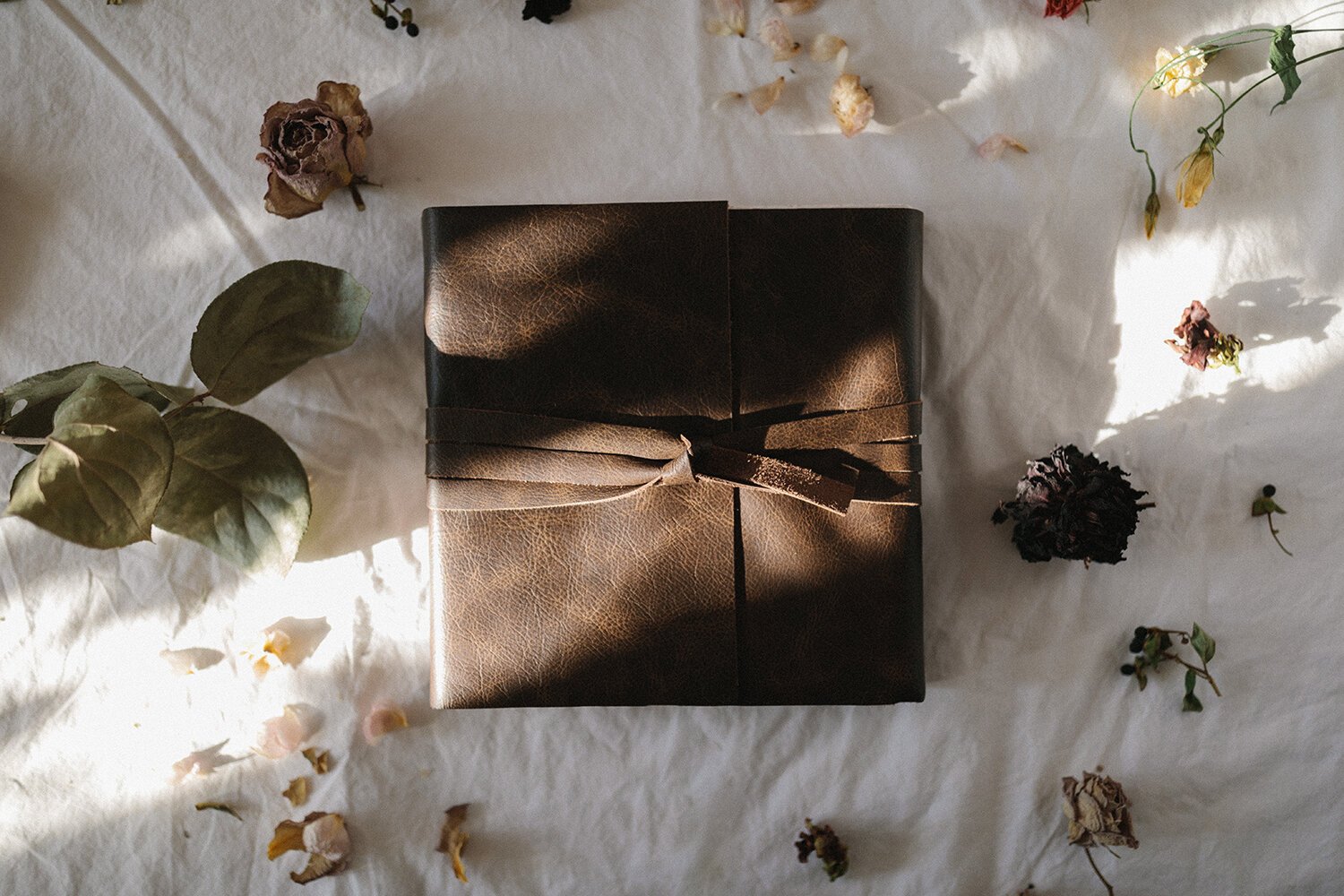 Quality: Premium
JournalBook
Price includes:

- Cotton Rag paper
- Genuine leather cover fabric
- 20 pages
- Standard embossing
- 25x25cm
800€
Select
We'll send you an "Selection Request" through your Pic-Time gallery asking to select around 150 photos. You guys get to pick which photos are your favourite and you'd like to have featured in your album. (If you would like more than 150 photos, I will need to add more pages to the album at an extra cost).
Design
Then we design the album pages and send you another email within a week for you to proof the pages with options to make comments on any changes you'd like made.

(Before designing, we'll need the payment for the album. Easiest way is a transfer through the app Wise like you did for the wedding payment!)
Customize
Once you've proofed the album pages, you get to customize the album materials! We will send you an email with your options for paper type, cover material, and embossing customizations.

After customizing your album, we will ask for your shipping info and make the order right away. The average turnaround time for QT Albums to prepare the album is 2-4 weeks, and once it's finished it will be shipped to your address!
MADRID, SPAIN
HELLO@JAKEANDGENESSA.COM